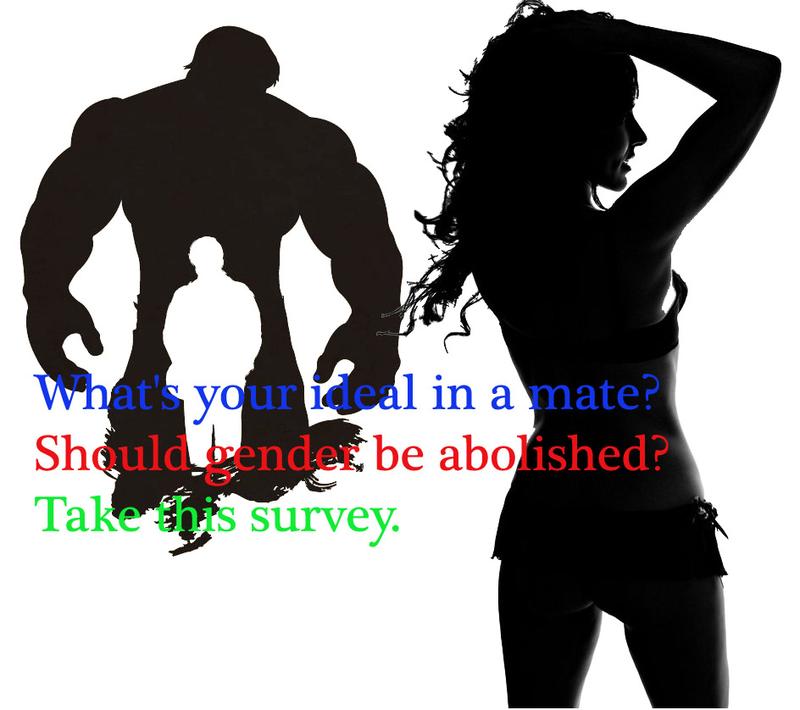 Gender roles have become a huge issue in America. I would say that it goes to the very heart of the divide between right and left, conservatives and liberals. On the right, there is a war against the LGBT movement. Conservatives like strong males, and they seem to like a man who dominates a woman.  On the left, there is a war going on against those who would crush their liberties.   Many women are tired of being dominated.  They want their freedom, and that means that roles are being redefined.  Some on the left believe that the traditional strong male identity contributes to female abuse and violence.  A much more gentle man who doesn't distinguish gender roles sharply seems to be on the rise.   It has gone so far as to elicit a comment in the press in the Middle East that the new American dream is to be gay.
How do these differing sides see themselves in such relationships? How do the two sides differ?  Can they coexist? What makes a man a man? What appeals to you in a woman? Are you open to having sex with either male or female? Help us understand the real character of this issue.
TAKE THIS SURVEY:
https://www.surveyplanet.com/survey/1c5b5d1b89dc4e6cf64693de93bfa420
This is a survey to understand what you prefer in a mate, how how you wish to treat her or him, and how you wish to be treated This also applies to same-sex couples.
WHAT'S YOUR IDEAL MATE?
SHOULD GENDER BE ABOLISHED?
This is our culture. What is it going to be? Who is going to dominate? Or should either? We need to begin to understand this problem much more clearly, and when we do see it clearly, then we can constructively deal with it.